Your Leading Mobile Pressure Washing Company
Providing Industrial Cleaning Services in Toronto
First impressions play a significant role in maintaining a positive brand image.  From signage to your storefront, equipment and your building itself, the cleanliness of your assets conveys clear messages of professionalism to customers.
Since 1996,  Sparkleen has provided quality service to thousands of businesses in Toronto, as well as other cities in Southern Ontario.  As a full-service mobile power wash company, our staff are highly experienced and use top of the line equipment, ensuring your building sites and commercial vehicles receive thorough cleaning with no surface damage.
With a fleet of 15 self-contained mobile pressure wash units, Sparkleen has set a benchmark among power washers and is the leading industrial cleaning company in Toronto.  From automotive and transport to government and retail sectors, we serve a range of industries with prompt and reliable services, 24 hours day. 
We pride ourselves on using sustainable cleaning methods.  Maintaining the balance of our environment is one of our top priorities, and our proprietary cleaning products are eco-friendly and unique to Sparkleen.
For more information on our power cleaning solutions, or to receive a competitive quote contact us today.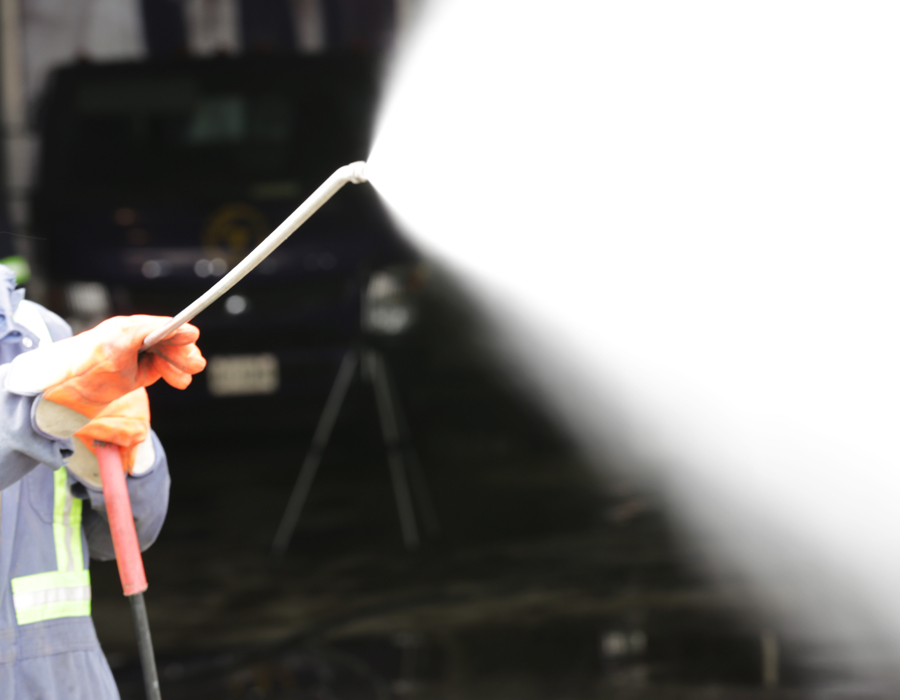 Our Services
We are a self-sustained operation which means we do not require any water or electricity from our clients. Our service is safe and will not damage your material.
Mobile Fleet Wash Service
Heavy Equipment Degreasing
Underground Parking Garage Cleaning
Pipe Cleaning And De-Icing
Commercial And Industrial Cleaning
Residential And Commercial Brick Cleaning And Restoration
Flushing And Sweeping Service
Vinyl Graphics Removal
Fresh Water Supply
Reliable Cleaning Services You Can Trust
Our professionals are on duty 24 hours a day, 7 days a week.  We keep you business on track with advanced technology, innovative methods and proprietary cleaning agents.  We understand the necessity of clean work areas and vehicles and provide high-performance cleaning solutions that do not interfere with your business' operations.
Environmentally Responsible Approach
At Sparkleen, preserving our environment is one of our top priorities.  Our aim to provide the best cleaning services available extends to every aspect of our business, and we strive keep our ecological impact to a minimum.  The environment plays an important role in the development of our cleaning agents and we are continually working toward sustainable solutions.
Providing Value With Our Range of Solutions
With over a dozen power washing and cleaning services, we are your number one source when it comes to maintaining the cleanliness of your assets.  From transport and automotive, to window cleaning and residential services, we stay true to our mission of providing the widest selection of solutions to our customers with the best value.
Sparkleen is responsive and helpful, especially when resolving emergency situations.

E. A, PEEL DISTRICT SCHOOL BOARD